Eva Mendes' Make-Up: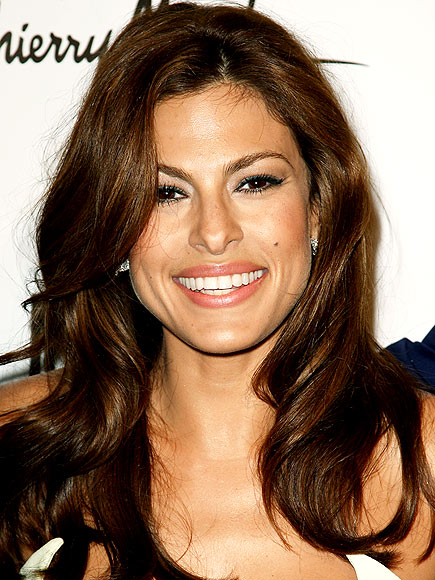 Four Easy Steps
1: Prime clean skin with Clarins Beauty Flash Balm and Multi-Active Day Cream.
2: Create an even base with Cooling Effect Compact Foundation in Color #50 and contour features with Face Shadows & Lights powder in Brown & White.
3: Line eyes completely with Eye Liner Cream in Black and define lids with Eye Shadows & Lights Quartet in Sublime Nature. Apply Flash on Lashes Mascara in Black and top lashes with a sweep of Vinyl Gloss.
4: Prep pout with Flash Lips Foundation in Nude before blending in Rouge Unique Lipstick in Heaven.
Mila Kunis' Hair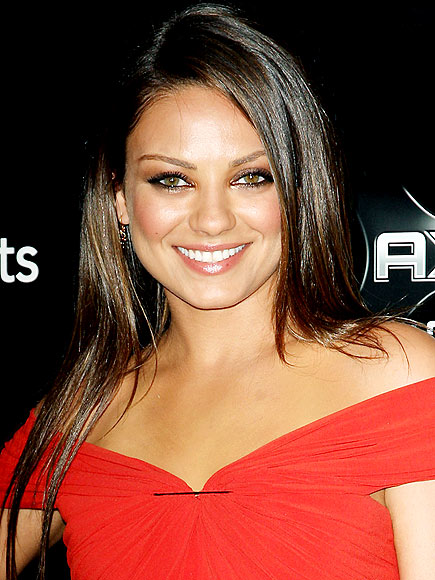 Four Easy Steps
1: Prep wet hair with COIFF Bouffant Lifting & Texturizing Spray Gel.
2: Blow-dry hair straight.
3: Smooth strands with Advanced Silky Straight Ironless Smooth Finish Serum.
4: Add a graphic look with a deep side part.
Blake Lively's Hair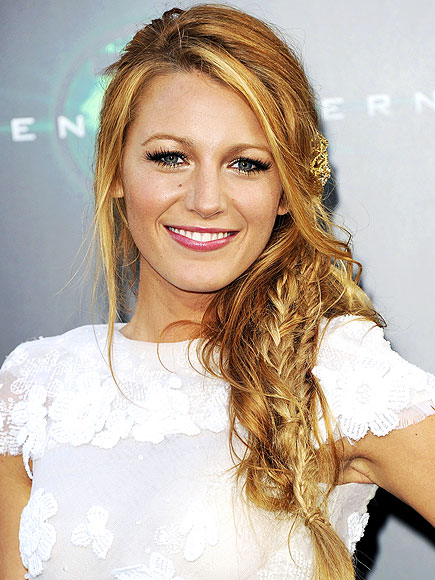 Four Easy Steps
1:
Prep wet hair with Philip B. Maui Wowie Beach Mist and Shu Uemura Art of Hair Silk Mesh Elastic Moldable Cream before blow-drying using a diffuser attachment.
2:
Enhance beachy waves by wrapping random pieces around a ½ in. curling iron.
3:
Pin hair to the side and braid three strands into a fishtail, keeping the look loose and messy.
4:
For allover shine, apply Shu Uemura Art of Hair Sheer Lacquer Finishing Spray.